frp bypass apk download 2017, frp bypass apk samsung download, bypass frp android 6 apk download, fastunlocker frp bypass apk free download, bypass frp-1.0.apk download, frp bypass apk 2017, frp bypass app, frp bypass apk 2016
FRP Bypass APK Download Samsung for Android
FRP Bypass helps to overcome the security feature of the device so that you can easily bypass Google Account verification process.As per user ratings, FRP Bypass APK has 4.1 Stars.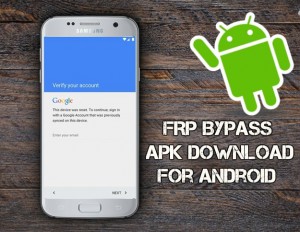 How to use FRP Bypass APK Download Samsung for Android
Developer: FRP Bypass Team
Features:
a. A useful tool for Samsung Galaxy devices.
b. Just download and use it for free.
c. You can also share this tool with your friends and family.
Link: https://apkoftheday.co/frp-bypass-apk-download/
Price: Free
Pros:
If you have forgotten your Google Account ID/ password, this tool will come handy.
Cons:
a. You cannot access this tool directly through the local market or resources.
b. Play Store users cannot access this tool.