D&G Password Unlocker Tools All FRP Bypass Lock Latest
d&g unlocker tool download free, dc unlocker tools all frp lock, dg unlocker tools all frp lock bypass 2016 free download crack, dg unlocker tools free download, d-g unlocker tools installer v2 password, dg unlocker crack, dg unlocker tool free download, d&g unlocker tools free download
D&G Password Unlocker Tools All FRP Bypass Lock Latest
D&G unlocker tool assist you in step by step and comprehensive way to unlock your Android phones.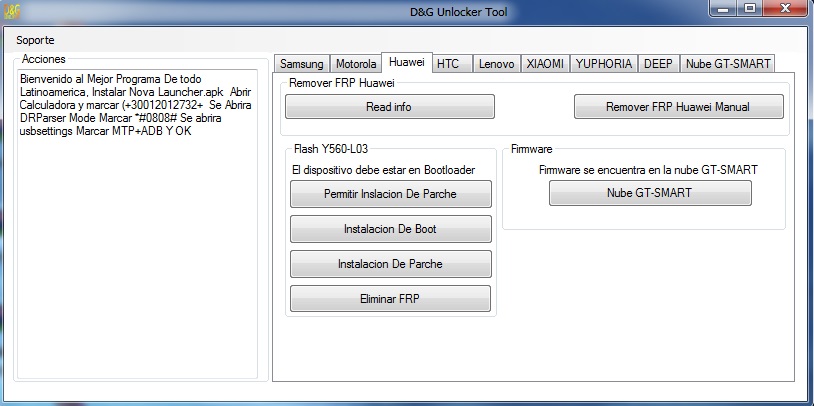 How to use D&G Password Unlocker Tools All FRP Bypass Lock Latest
Developer: DG Unlocker Tools
Features:
a. It is compatible with Windows 7, 8, 10, XP and Vista.
b. It supports Samsung, Motorola, Huawei, HTC, Lenovo, Xiaomi, Euphoria.
Link: https://www.freemobiletools.com/2017/04/d-password-unlocker-tools-all-frp.html
Price: Free
Pros: Provides free setup for Windows.
Cons: There are no details available for LG devices.